The Big Data education team, composed of faculty from the University of Vermont and Jackson State University, hosted K12 teachers from Mississippi and Vermont for a week-long teacher education program in Burlington. The CZ-CREST program has the following cornerstones: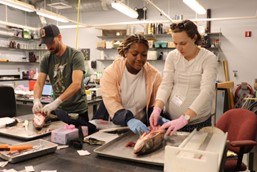 Research-based: focused on cutting-edge scientific research pertaining to climate change, adaptation, sustainability, food web ecology, the Critical Zone, and land and water quality management.

Standards-based: aligned to state/national standards and is designed to promote college and career readiness.

Inquiry-based: centered on student-driven, project and place-based investigations connected to beyond-the-classroom experiences.

Relevant and Responsive:personally, culturally, and developmentally responsive to the needs, abilities, backgrounds and cultures of students in grades 6-12.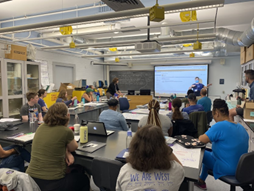 Read more about the Cluster's collaboration with the CREST program in this story published by the University of Vermont.